It's FFFFRRRIIIIIIIIIDDDAAAYYY! And you know what that means.....another sketch at
LCTS
!
This is a sketch for Team B, but I loved it so much I went ahead and did it, too! Here's my layout:
And here's the fantabulous sketch by JJ: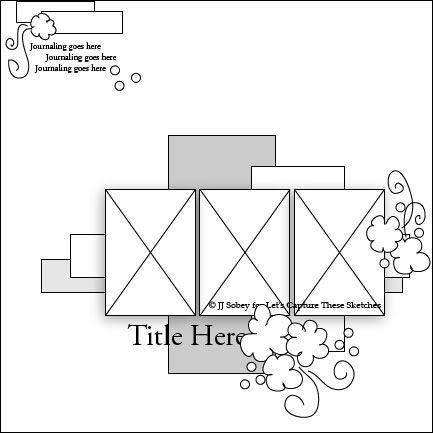 Inspired? Well, go create your layout using this sketch, upload it to your blog or online gallery and link it on the LCTS blog and show the world your creativeness!
The pics are of my camera bag I got back in November. What a tortuous decision that was, I tell ya!
I used Sweet Details DSP and Sweet Details stamp brush set, 3 different flower punches, 2 different heart punches and 3 different colored eyelets. Some stitching and some staples.
TFL!